SOO SWEET GRILLED BEEF JERKY 切片甜味牛肉乾 (禮盒)
SOO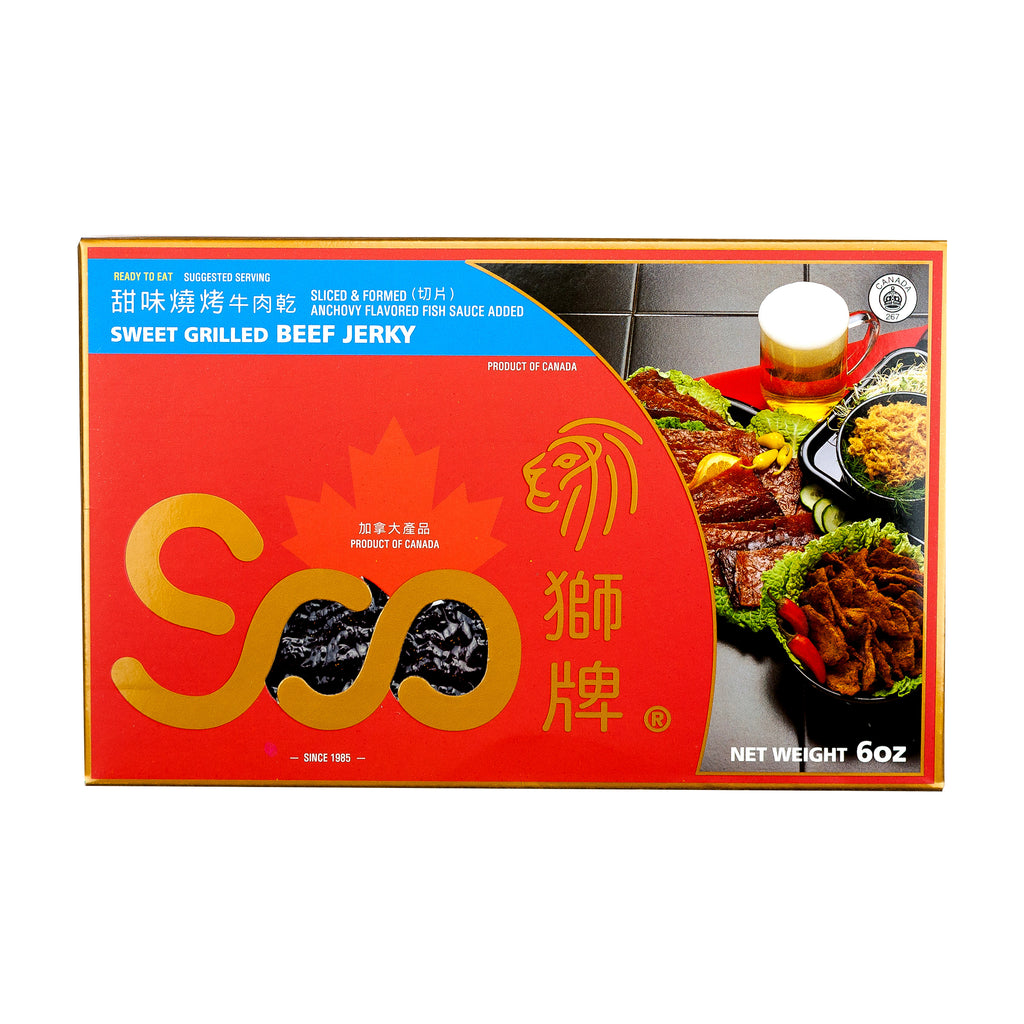 SOO SWEET GRILLED BEEF JERKY
切片甜味牛肉乾 (禮盒)
Discover our origins in our Sweet Grilled Beef Jerky! We start with the fragrances of Southeast Asian cuisine, combine it with our quality cuts of beef to bring you the joyful aroma of our traditional flame-grilled jerky.
Descriptions:
Weight: 6oz (per unit) / Case (12 units): 8.6 lbs
Size: 13.2 x 10.8 x 7
Ingredients:
Beef, Sugar, Anchovy Flavoured Fish Sauce (Anchovy Extract, Water, Salt), Glucose, Sesame Oil, Salt, Spices, Sodium Erythorbate, Sodium Nitrite.