SOO SATAY BEEF JERKY 沙爹牛肉乾 (禮盒)
SOO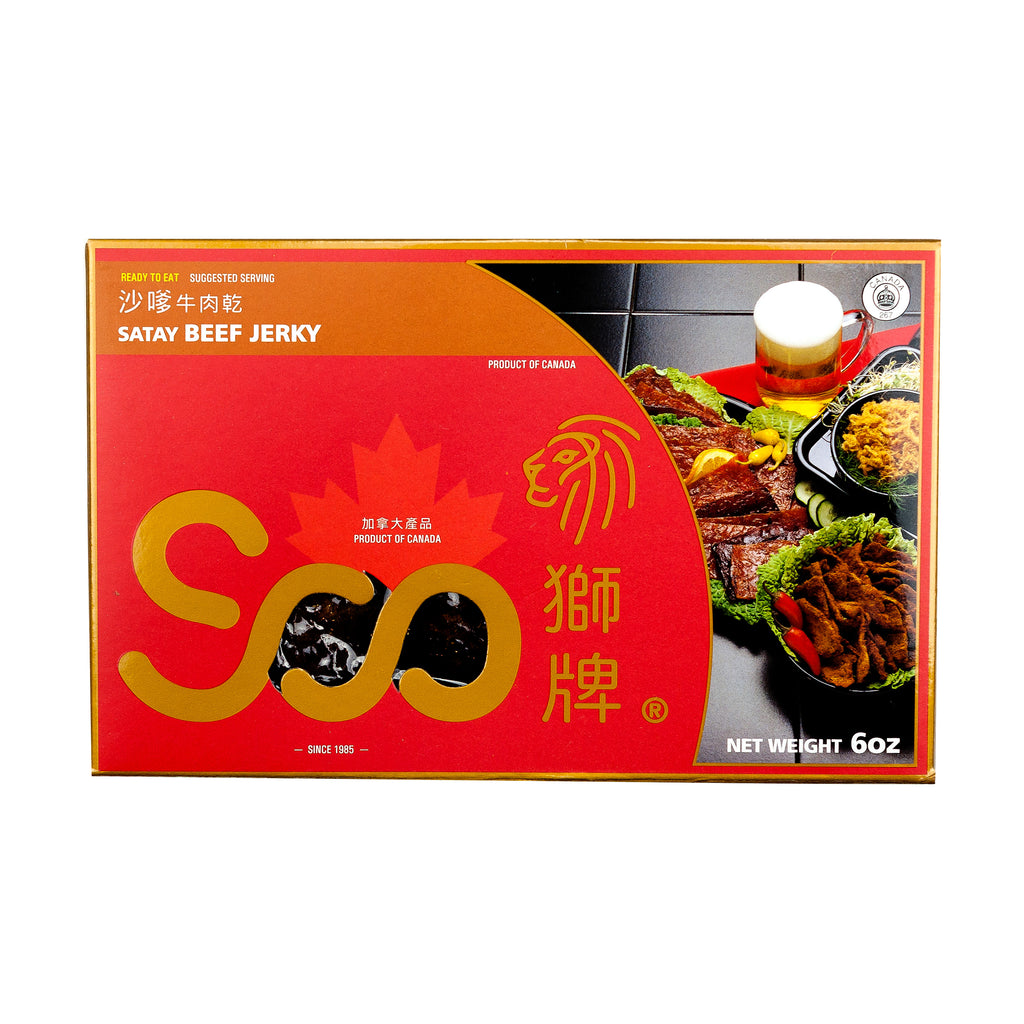 SOO SATAY BEEF JERKY
沙爹牛肉乾 (禮盒)
Try this beautiful blend of sugar, spice, and everything nice in Satay Beef Jerky! As one of our favorite creations, Soo has mixed this wonderful spice blend with flavors from her hometown, and seasoned our quality cuts of beef to curry perfection.
Descriptions:
Weight: 6oz (per unit) / Case (12 units): 8.6 lbs
Size: 13.2 x 10.8 x 7
Ingredients:
Beef, Sugar, Glucose, Salt, Onion Powder, Paprika, Spices, Ground Chili, Garlic Powder, Paprika Extract, Turmeric, Natural Flavour, Sodium Nitrite.