SOO HOT FRUIT PORK JERKY 辣味果汁豬肉乾 (禮盒)
SOO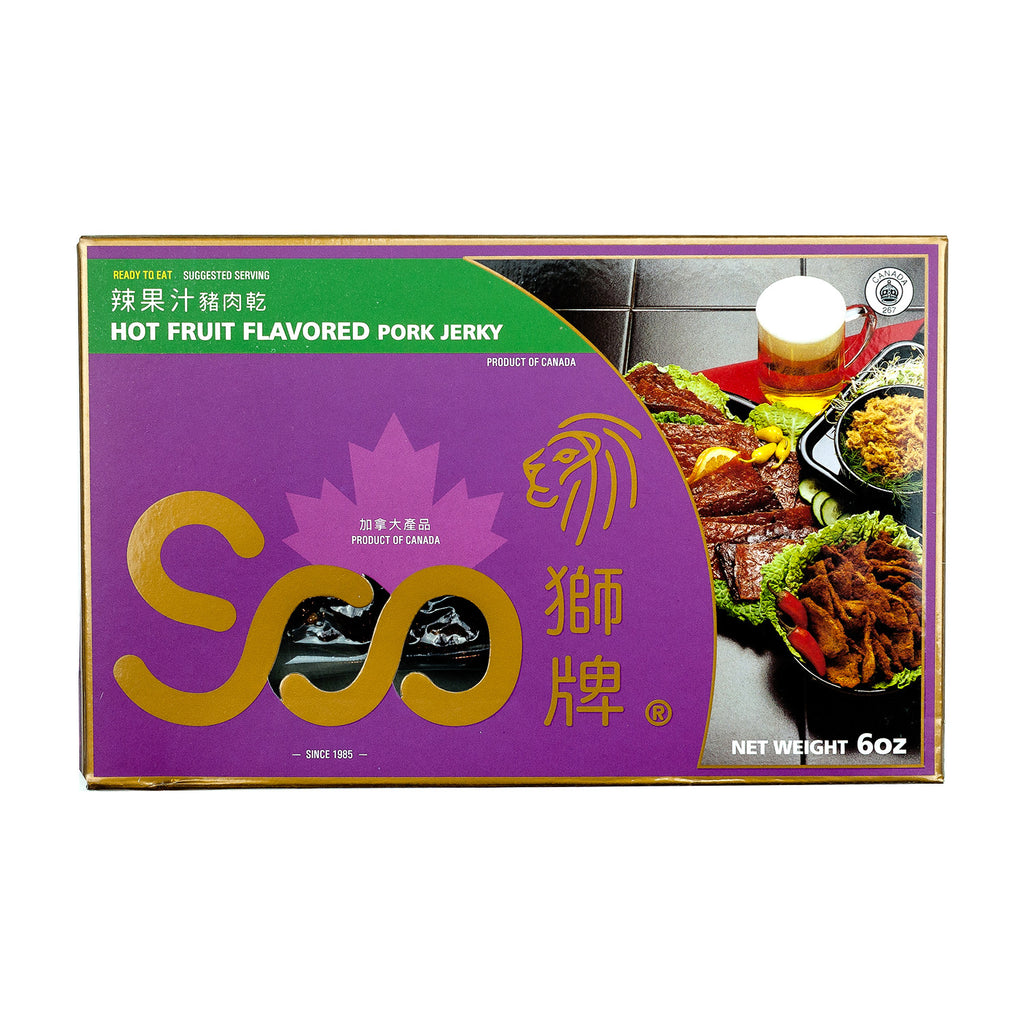 SOO HOT FRUIT PORK JERKY
辣味果汁豬肉乾 (禮盒)
Enjoy this addictive blend of sweet and spice with our Hot Fruit Flavoured Pork Jerky! You won't believe your senses when you fall for this combination of our sweet secret sauce and hot chili peppers on our quality cuts of pork.
Descriptions:
Weight: 6oz (per unit) / Case (12 units): 8.6 lbs
Size: 13.2 x 10.8 x 7
Ingredients:
Pork, Sugar, Anchovy Flavoured Fish Sauce (Anchovy Extract, Water, Salt), Glucose, Sesame Oil, Salt, Spices, Sodium Erythorbate, Sodium Nitrite.
Included in Hot variant: Ground Chili