SOO HOT FIVE SPICES BEEF JERKY 辣五香牛肉乾 (禮盒)
SOO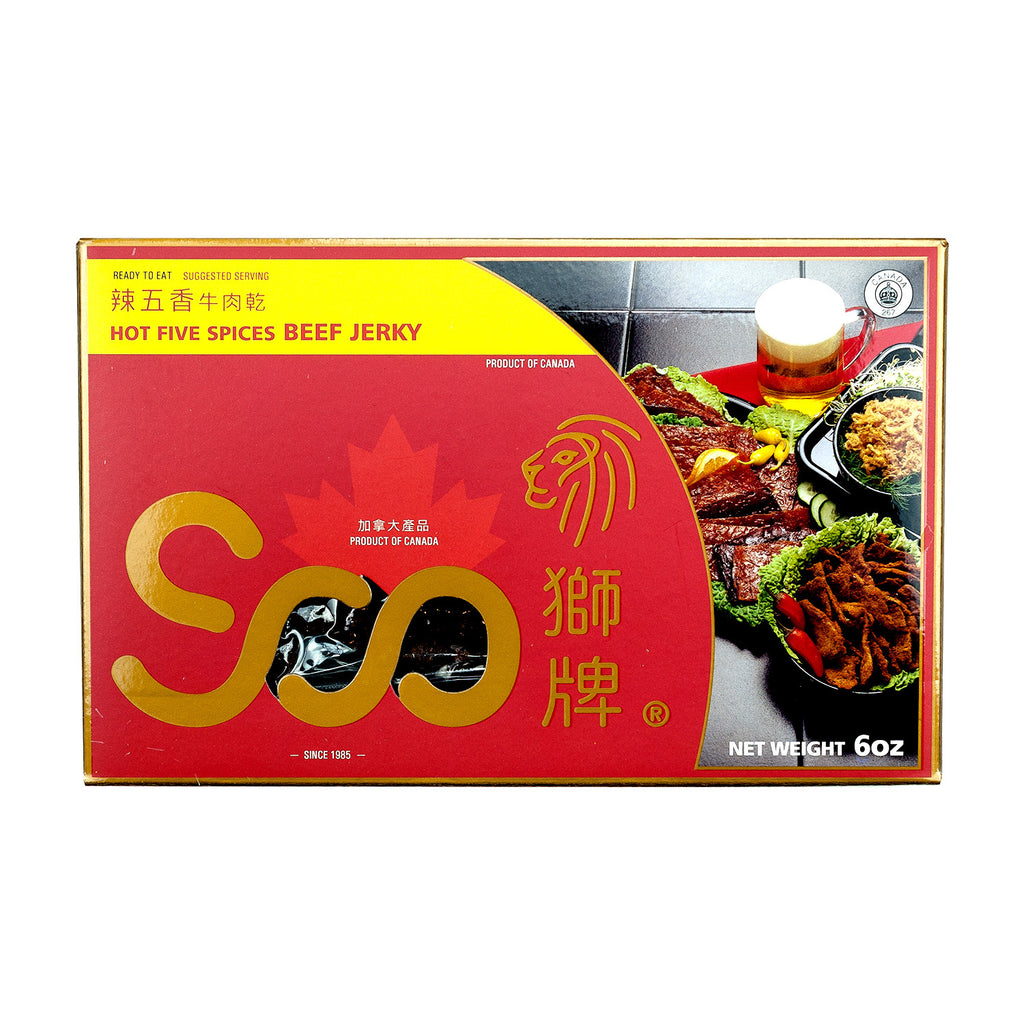 SOO HOT FIVE SPICES BEEF JERKY
辣五香牛肉乾 (禮盒)
Feed your spicy craving with our tasty blend of hot peppers and beef – Hot Five Spices Beef Jerky! We combine classic spices and chili peppers with our quality cuts of beef to delight your taste buds!
Descriptions:
Weight: 6oz (per unit) / Case (12 units): 8.6 lbs
Size: 13.2 x 10.8 x 7
Ingredients:
Beef, Sugar, Anchovy Flavoured Fish Sauce (Anchovy Extract, Water, Salt), Glucose, Sesame Oil, Salt, Spices, Sodium Erythorbate, Sodium Nitrite.