SOO HOT SPICY GRILLED BEEF JERKY 切片辣味牛肉乾 (禮盒)
SOO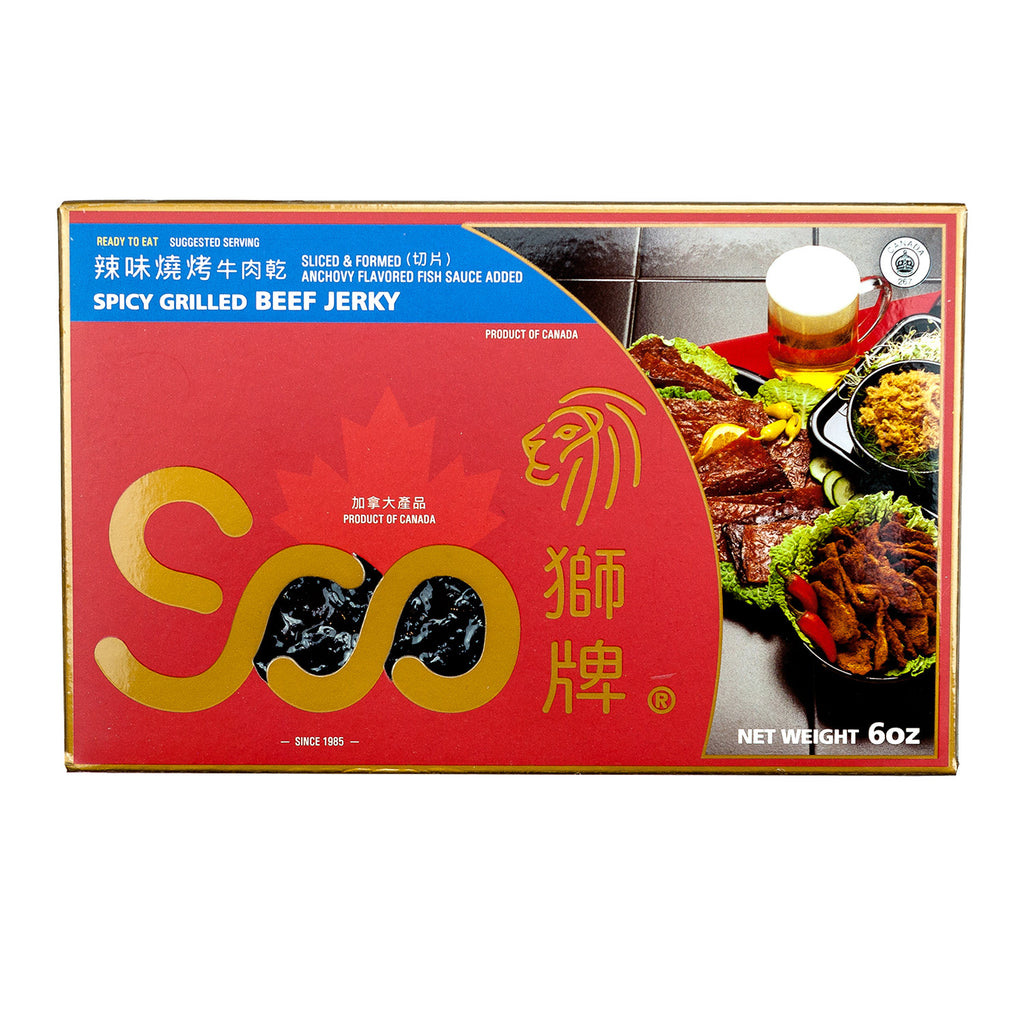 SOO HOT SPICY GRILLED BEEF JERKY
果汁牛肉乾 (禮盒)
Soo Fruit Flavor Beef Jerky is made with the highest quality beef and seasoned with just the right amount of fruit flavor. Using a secret blend of ingredients, this popular snack will leave a taste on your palate that is sure to please.
Descriptions:
Weight: 6oz (per unit) / Case (12 units): 8.6 lbs
Size: 13.2 x 10.8 x 7
Ingredients:
Beef, Sugar, Soy Sauce (Water, Glucose, Soy Beans, Salt, Wheat Flour), Strawberry Jam (Strawberries, Glucose, Pectin, Citric Acid), Spices, Salt, Natural Flavour, Sodium Nitrite.