SOO FRUIT PORK JERKY 果汁豬肉乾 (包裝)
SOO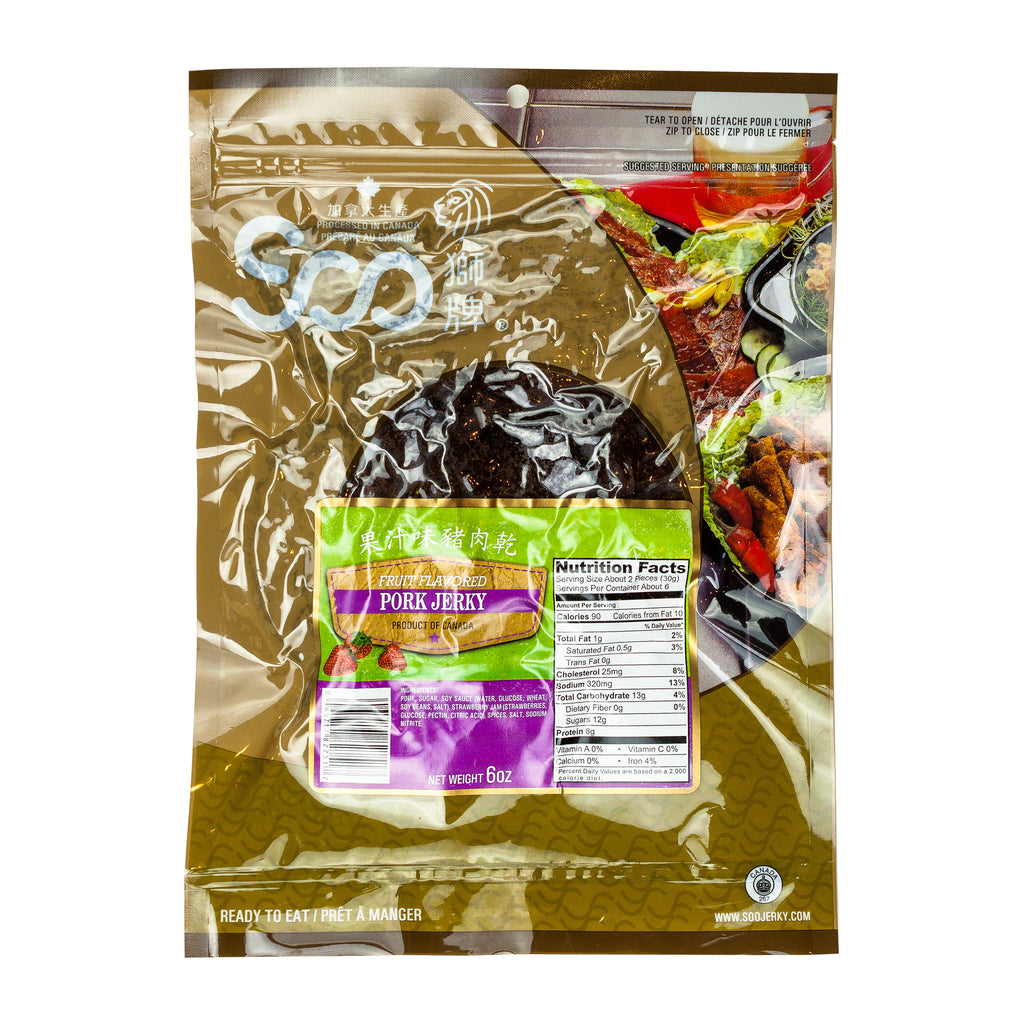 SOO FRUIT PORK JERKY 果汁豬肉乾 (包裝)
SKU# 004780745
Delight your senses with the juicy taste of Fruit Flavoured Pork Jerky! This popular flavor uses our secret sauce with our quality cuts of pork to make this a delectable sweet and tender treat.

Descriptions:
Size: 13.2 x 10.8 x 5
Weight: 6 oz (per unit) / Case: 5.6 lbs (12 units)
Ingredients:
Pork, Sugar, Soy Sauce (Water, Glucose, Soy Beans, Salt, Wheat Flour), Strawberry Jam (Strawberries, Glucose, Pectin, Citric Acid), Spices, Salt, Natural Flavour, Sodium Nitrite.
Included in Hot variant: Ground Chili