BRAISED ABALONE IN BROWN SAUCE 一吉膳紅網鮑 (18-20pcs)
Good Plenty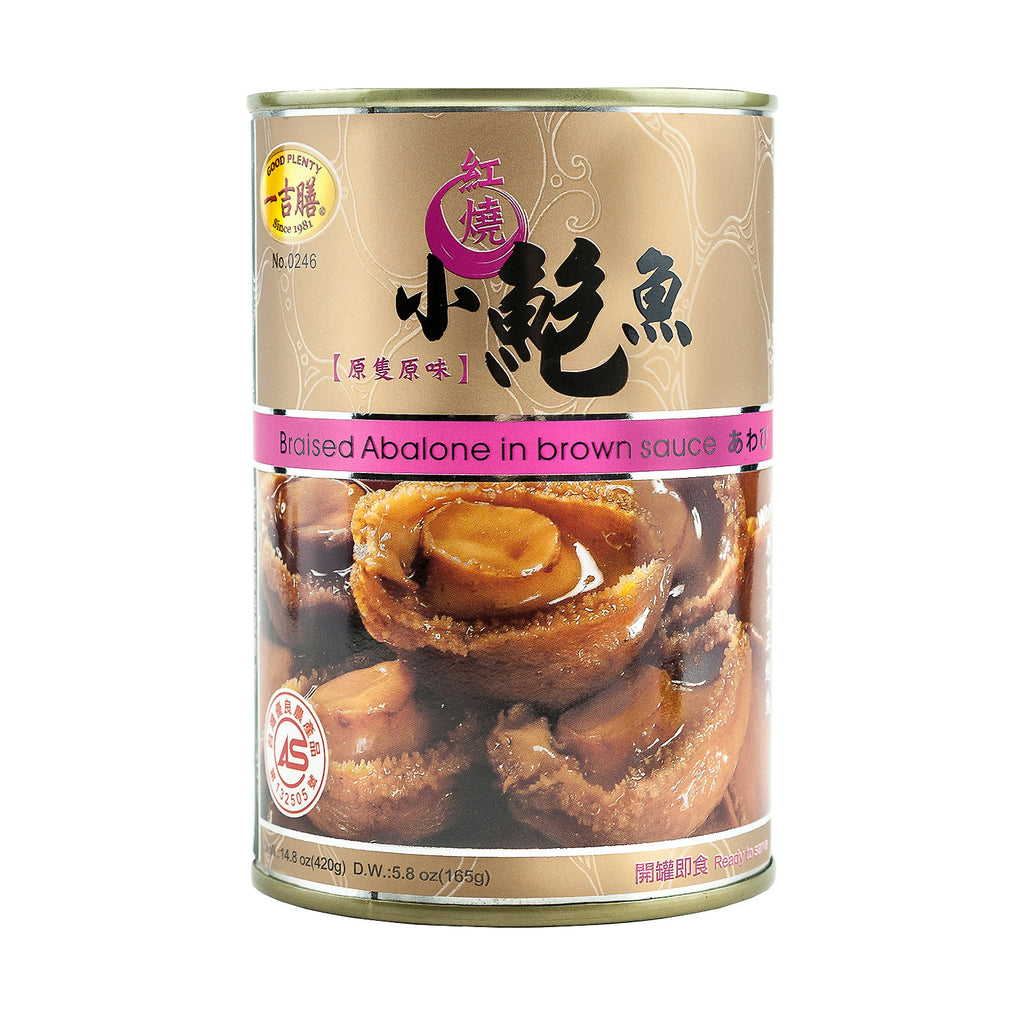 GOOD PLENTY ABALONE IN BROWN SAUCE (18-20pcs)
一吉膳紅網鮑
The Abalone Series of Good Plenty are select from no pollution sea water of the Atlantic, or Japanese breed abalone, or Taiwan abalone, caught in wild deep sea water. All products ready to eat by opening, the seafood meat taste so delicate with full mouth natural aroma, to treat guests in party enhancing the dish value, are most welcome dishes for gourmets.
Product Descriptions:
Weight: 14.8oz (per unit) / Case: 28lbs - 24 cans
Pallet Size: 12.5 x 9.5 x 10
100% real abalone processed.
Pasteurized treatment, no adding preservatives 
Customers relish the sweet juice, natural taste of the abalone meat.