PACIFIC SALMON JERKY (HOT) 三文魚乾 辣味(禮盒)
SOO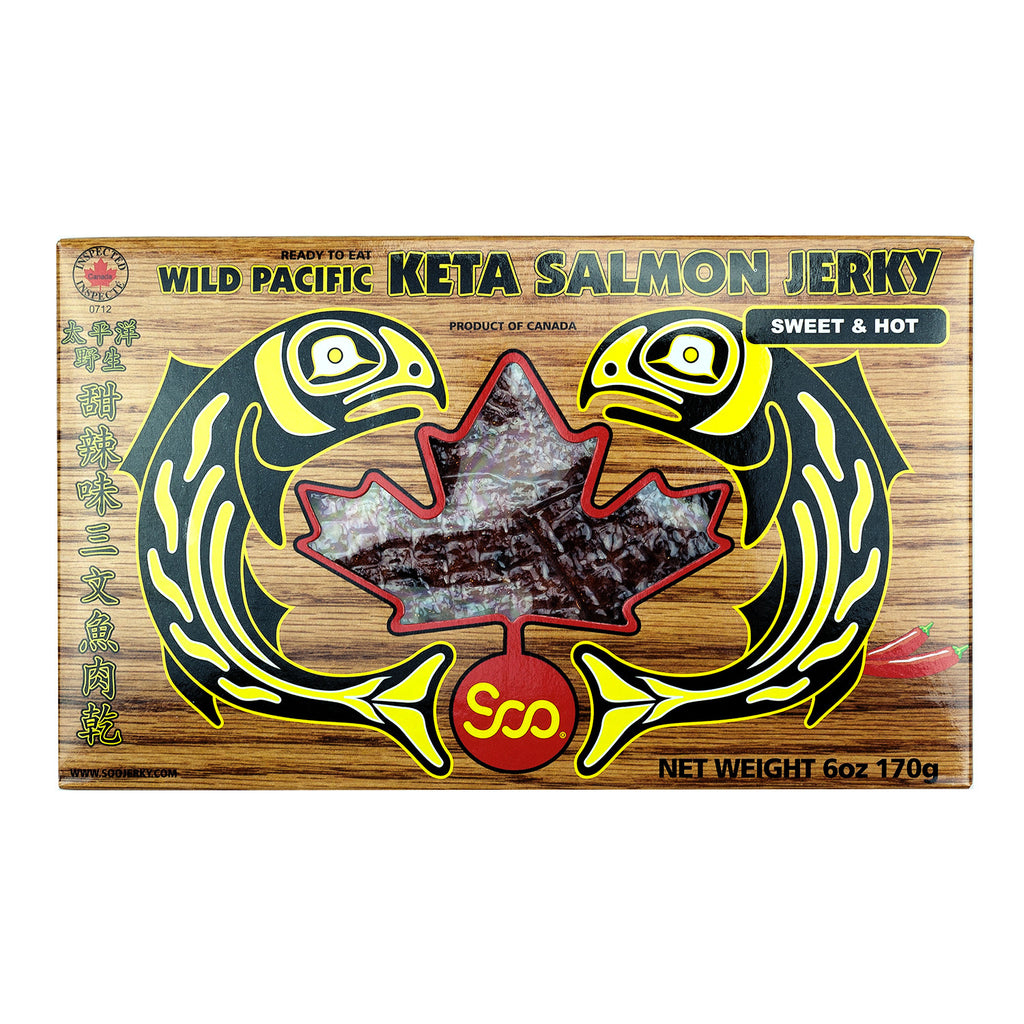 PACIFIC SALMON JERKY (HOT) 三文魚乾 辣味(禮盒)
Soo Jerky is wild about salmon! They combine authentic Wild Pacific Keta Salmon with their signature blend of spices to infuse a delicious Asian flair into the best of Canada's West Coast. Proudly made in Canada, SOO's Salmon Jerky is a treat to enjoy with friends or as a gift to share with a loved one.
Descriptions:
Size: 13.2 x 10.8 x 7
Weight: 6 oz (per unit) / Case: 7.2 lbs (12 units)
Ingredients:
Wild Pacific Keta Salmon, Sugar, Anchovy Flavoured Fish Sauce (Anchovy Extract, Water, Salt), Glucose, Sesame Oil, Salt, Spices, Sodium Erythorbate, Sodium Nitrite.